Thai Yoga Bodywork
Thai Massage, or Thai Yoga bodywork is a natural therapy for flexibility, relaxation and energy balance. It is both a physical and energetic massage, leaving the receiver feeling relaxed as well as energised, more grounded and with a calm mental state.
It can be described as assisted Yoga, where the receiver enjoys the unique experience of "passive exercise", and the practitioner moves harmoniously with and around the recipient's body. All movements are flowing and smooth.
Practiced on the floor through loose clothing, gentle pressure and stretches are
applied using palms, thumbs, elbows, knees and feet.
Receiving this healing method is a pleasant way of maintaining a strong body and optimum health.
Applying 'metta' (loving kindness), mindfulness and spiritual awareness, makes this healing art a more profound experience.
I also facilitate Thai Yoga massage workshops where you can learn a sequence of simple but effective techniques you can practice on friends and family.
Benefits
Energising, Calming, Grounding, Relaxing
Improves Flexibility and Suppleness:
Thai Yoga bodywork includes joint manipulation techniques and stretches the whole body.
Relieves Muscular Tension and Spasm and Improves Muscle Tone:
Throughout a treatment most muscles are being stretched and pressed which improves elasticity of muscle fibres.
Releases Energy Blocks:
Palming and thumbing along the body's energy lines stimulate all circulatory systems and the flow of vital, nourishing Prana energy throughout the body. According to Ayurvedic philosophy, from which traditional Thai massage originates, any stagnation and energy blocks lead to disorders and, if untreated, manifest in disease and illness.
Enhances Immune System:
Thai Yoga bodywork increases blood and Lymph circulation.

Origin of Thai Massage
Based on the ancient medical tradition of Ayurveda and the spiritual practice of Yoga, Thai Yoga massage originated in Northern India some 2500 years ago. With the spread of Buddhism towards South-East Asia, it developed in Thailand over centuries. It has been practised in temples, which operate as centres for health care.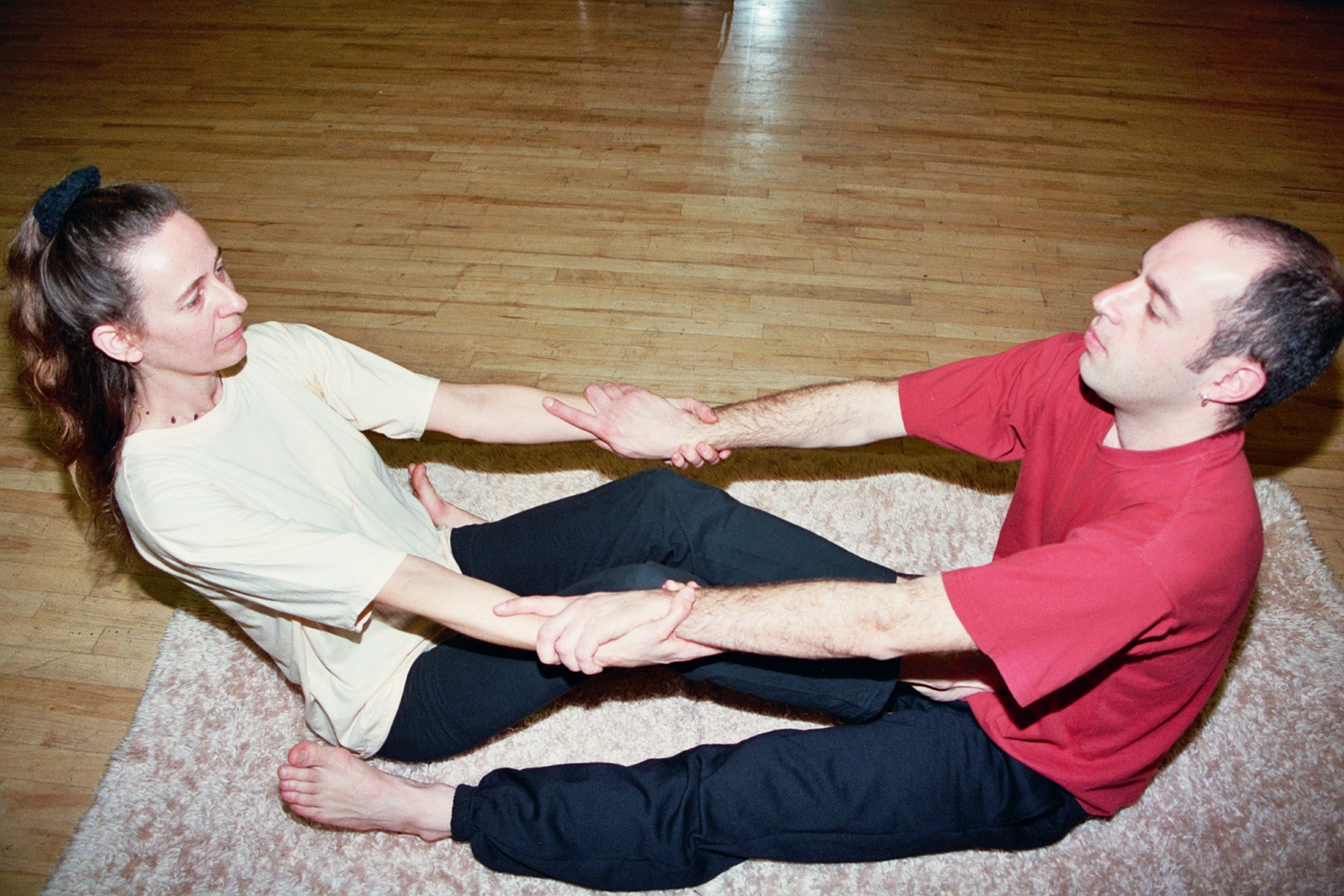 Bookings 07854 807067 Home visits can be arranged.